Latest Music Composers Realted Tools: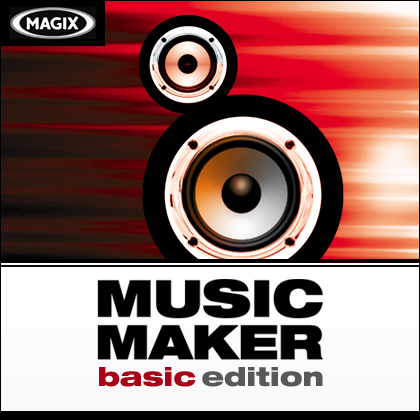 MAGIX Music Maker Basic Edition 1.0
With the freeware MAGIX Music Maker Basic Edition you can compose professional sounding songs and entire soundtracks in just minutes. Incl. 750 MB sound loops sorted by genre and downloadable directly from within the program.
MIDI Tracker 1.3.3
Create polyphonic ring tones for your mobile phone! MIDI Tracker is music editor with ability to import and export songs to MIDI format.
JAMMER Professional 6
With JAMMER Professional you can instantly create musical accompaniment and full arrangements of popular songs and original music in a wide variety of styles. JAMMER turns your PC into a 256 track studio with built-in studio musicians.

DJ Mixer Express for Windows 2.0.0
An ideal DJ mixing software for beginners and DJ pros, features include beat mixing, automatic beat and tempo detection, seamless looping, automatic-gain, master-tempo, mix any songs from iTunes, record mixes, as well as multiple effects.

DJ Mixer Express for Mac 2.0.0
DJ Mixer Express for Mac is an affordable and easy-to-use DJ software provides instant BPM beat matching, automatic mixing, automatic BPM detection, completed mixes compatible with iTunes, live recording. and professional sound quality.

Pianito MicroStudio 3.1
Pianito MicroStudio is a piano synthesizer and drum machine sequencer with 24 tracks (8 percussion, 8 midi instruments, 8 wave FXs). Real-time MIDI and WAVE recording will let you create your own songs in minutes.

Blue Cat's Protector 2.0
Brickwall Limiter Plug-in (VST, AU, RTAS, DX)

MagicScore onLine Player 1.2.8.0
MagicScore onLine is an internet software which can display, print and playback music scores from the internet. MagicScore onLine is a perfect solution for music sites, on-line and off-line music stores, music team sites, composers, performers etc.

Blue Cat's Oscilloscope Multi 1.7
Real Time Multi Tracks Waveform Analyzer Plug-in (VST, AU, RTAS, DX)
BandBro' 5.0.0
BandBro' is a print driven, performance repertoire manager intended for working musicians. With it, you can create and print custom set lists, archive lyrics, manage your gig itinerary and audio library.
SmartScore X Pro Demo X
Scan and Play! With SmartScore, what you scan is what you get! Smartscore recognizes musical symbols faster and more accurately than any other scanning software. Period. Smartscore is a complete music scanning solution. Smartest user interface anywhe
ArtSong 7.2.0
ArtSong? is a versatile MIDI-based algorithmic music composition system for Windows® computers. ArtSong? combines generative music composition with algorithmic music music-structuring.
ArtSong Lite 6.1.16.351
ArtSong is a large and highly configurable musical building-block based algorithmic music composition framework designed for composers, experimental musicians, and advanced music hobbyists.