Game Menager "Player" If you have a lot of cool games and the shortcut's waste space on desktop my Game Player can help you.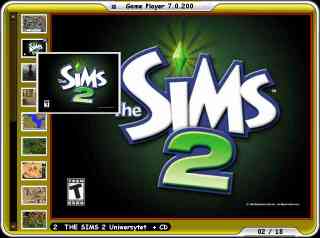 Latest
Tools & Editors
Related Tools:
GamesNoMore is a simple and inexpensive solution to make sure that your kids will get enough sleep and will get their homework done. It allows you to enable/disable at will the system features used by modern games.
License:Shareware, $29.95 to buy Size:650 KBLatest Update:2005-04-25
GameHike is a tool for all that allows you to modify your computers settings to increase gaming performance. No modifications to your hardware are made and all adjustments and settings are done in an easy to use interface.
License:Shareware, $11.99 to buy Size:2.92 MBLatest Update:2014-01-17