System Shield delivers triple-lab-certified PC protection to eradicate stubborn viruses and spyware. It blocks attacks and infections in real time without slowing you down. Install System Shield, then shop, bank, and socialize online without worry. This all-in-one security suite detects and eliminates dangerous malware, stops unwanted programs from infiltrating your PC, repels hackers and other identity thieves, disinfects dangerous email messages in real time, and defends against browser and operating system vulnerabilities that leave your system open to attack. It also eliminates backdoors and rootkits that enable covert control, and neutralizes keyloggers that record keyboard and mouse activity to gain access to passwords and financial data. HyperScan technology provides real-time background protection with nearly zero resource impact. Hourly virus definition updates protect you from the latest threats, and advanced Sentient Technology heuristics catch new zero-day viruses even before they've been classified.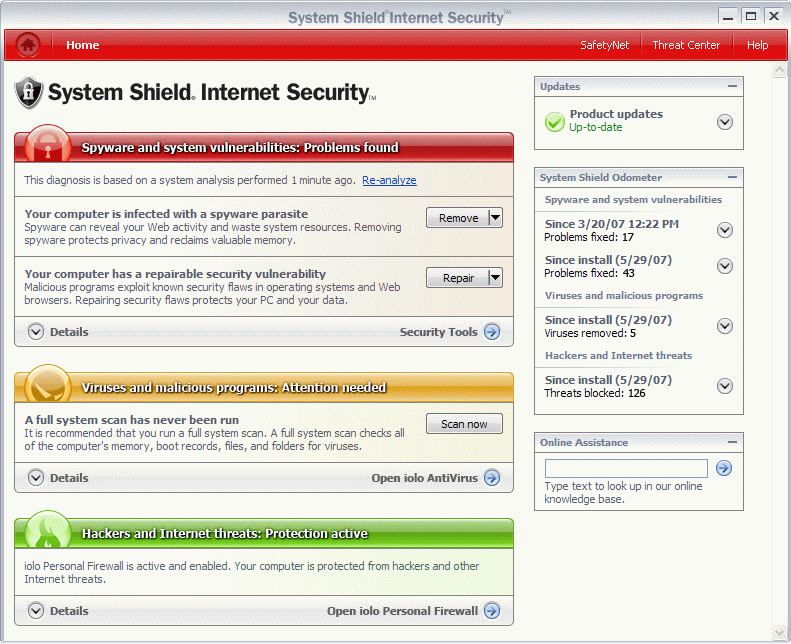 Latest
Anti-Virus Tools
Related Tools:
* Over 5,000 satisfied users have purchased Snipe * Snipe is Secure - you do not release your username/password to a third party * Regular, free upgrades * Unlimited automated auction bidding
License:Shareware, $9.99 to buy Size:19.07 MBLatest Update:2005-06-09
Compete! - Analyze your competitor's sales and sell smarter If you are an ebay seller, you may have a lot of competitors. Have you ever noticed that they seem to know what is selling well, what keywords to use, when to sell, and what price.
License:Shareware, $9.99 to buy Size:19.07 MBLatest Update:2005-06-09