Dream Match Tennis Online is the most realistic online 3D tennis game. You can play with the players from all over the world via the Internet. Control the ball and win the match! - 4 game modes - Challenge, Exhibition, Tutorial and Practice. - The Online Game - At the game lobby, you can create or join online games. Play with the players online! - 7 court surfaces - Hard(3), Grass, Clay and Carpet(2) court. - 4 characters - Unique 4 characters have different types of play style and abilities. - Supports keyboard and joypad - It is strongly recommended to use joypad. - Supports PLAYER vs. PLAYER and PLAYER vs. COMPUTER - To play PLAYER vs. PLAYER, there must be at least one joypad. - 7 computer levels - *System Requirements* Windows 98/ME/2000/XP 1 GHz CPU 256 MB RAM DirectX 9.0c DirectX Compatible 3D Card (GeForce FX 5200 level) Demo limitations: The demo version is limited to select one character in the online game, and limited to play 5 minutes in Challenge and Exhibition.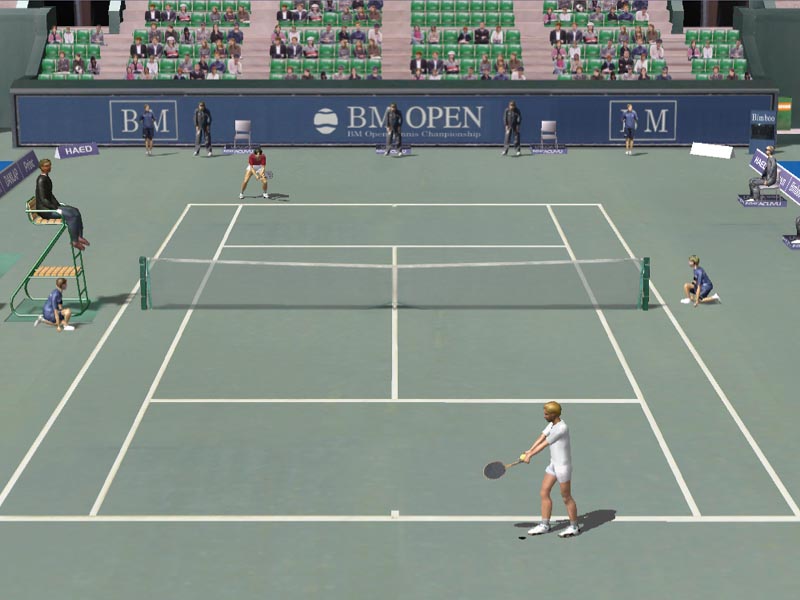 Latest
Sports
Related Tools:
Top rated Diamond Draft software helps fantasy owners draft the greatest team possible. League customized stats and values are calculated for every player. All values are updated as players are drafted.
License:Demo, $24.95 to buy Size:6.74 MBLatest Update:2009-10-30

A simulation of the Table Tennis game on PC. Intuitive, complete and complying with the rules of the Table Tennis game from July 2001. Play against the computer at various levels or against another player. 3 modes of paddle control.
License:Shareware, $6.95 to buy Size:2.77 MBLatest Update:2013-07-31

With 3D Petanque Unlimited, you can play on PC as they do it in Provence, alone against the computer or a human player, in double or triple. It features a tournament organization for 8 teams, a practice area and an accurate aiming device.
License:Shareware, $15.9 to buy Size:4.33 MBLatest Update:2004-07-07