A light-hearted, appealing graphical adventure from the creators of Santa's Secret Valley and Twisted Tails. Uncle Julius - that celebrated scientist and adventurer - is trapped in another dimension, and is counting on you to rescue him... preferably before he finishes his book! To succeed you'll have to cope with brain-teasing puzzles, strange new worlds, and an odd assortment of characters from gnomes to ghosts to wandering mathematical gypsies. The game has a strong science theme - be prepared to learn while you play. Non-violent fun, gorgeous illustrations, challenging puzzles. Children love it; adults do too.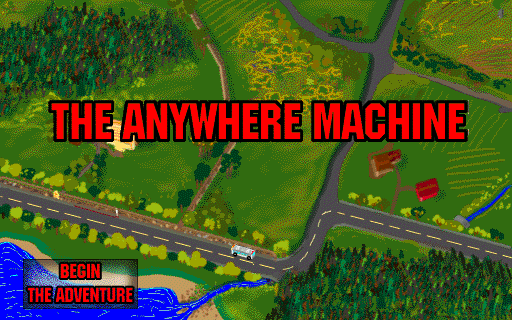 Latest
Adventure & Roleplay
Related Tools:

Non-violent graphical adventure for the whole family. Santa is stranded on an island in the Secret Valley, and you must go to the rescue. Delightful full-color scenes, dozens of challenging puzzles, an enthralling challenge for young and old alike.
License:Shareware, $18 to buy Size:12.8 MBLatest Update:2004-09-22
Fun and Easy for all ages! Build and paint this "ready to assemble" high detail 3D Model Kit and learn why 3D is so creative and exciting!
License:Shareware, $7.99 to buy Size:3.23 MBLatest Update:2006-12-04