Aros Magic Viewer is world's fastest photo viewer, with parallel-processing magiXcan technology built-in! This makes it 10X faster for JPEG file loading on a quad-core computer as compared to a standard implementation. So take advantage of all your cores. Besides its high speed, Aros Magic Viewer has many other useful features as well, including direct connectivity to many online services. This enables quick and convenient access to a wide variety of photo-enabled websites like Google image search, Facebook/Twitter multi-file updates, etc. It also has: enlargement of small images to reveal hidden details;resolution-independent renditions of digital photos; drag-and-drop support; slideshows; Unicode compliance; multi-language capability; an intuitive zoom control and Web browser integration with IE and Firefox. Acceleration for other major formats (e.g. GIF, TIFF, PNG) in the works, but they are also supported.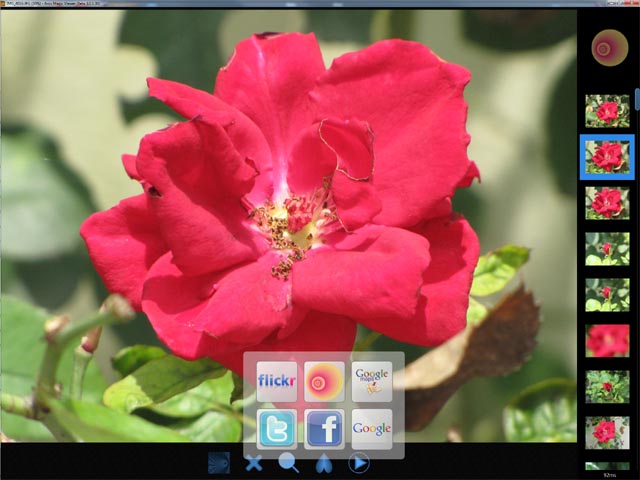 Latest
Viewers
Related Tools:
My Thumbailer provides for comfort of search and browsing graphic pictures on your computer. This program shows files in BMP, JPEG, GIF, ICO, WMF, PCX, PSD-formats, as well as filenames and picture sizes.
License:Shareware, $15 to buy Size:831 KBLatest Update:2010-01-30
ABCPix is a easy-to-use tool for viewing, browsing and managing images and videos. You can easily grab picture shots from videos and cut areas from images and videos. It can also be used like a simple screensaver. Supports 30 file types.
License:Shareware, $14.95 to buy Size:3.16 MBLatest Update:2003-12-12